The hangover from alcohol consumption can ruin the bright sunny day completely. You could have really relished the drink, but the next morning when you get stuck in the hangover traps, you start regretting the enjoyment.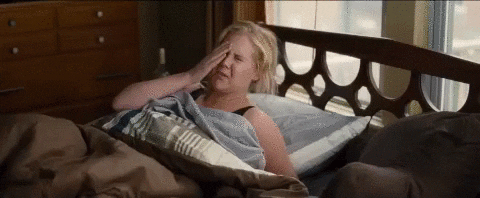 Giphy
You are probably exploring the ways to control hangover. However, it is impossible to discover a remedy that will come equally effective in all consequences. But, there are a few tricks and tips that will enable you to stand straight on your feet.
A headache in these instances is majorly the outcome of dehydration, caused due to the electrode loss from the body. Hence, not only you require taking the additional volume of water but, it requires you taking electrolyte drinks.
Headaches can be the outcome of alcohol shrinking the blood vessels. It results in a rise in the blood pressure. Taking a cup of coffee or magnesium supplements, you can expect to get a relief.
You can opt for the antacid tablets if you are experiencing the acidic condition in the stomach.
If your stomach is upset, Aloe Vera Juice will be the most effective remedy to try. It features anti-inflammatory properties.
Sometimes, you experience a depressed state of mind as the hangover effect. It arises for depletion of the magnesium and serotonin level in the blood. You can try magnesium supplements to overcome such instances.
(via Research Hangovers)
These simple measures come highly effective in treating the hangover effects.